Avengers: Endgame is an upcoming American superhero film based on the Marvel Comics superhero team the Avengers, produced by Marvel Studios and set for distribution by Walt Disney Studios Motion Pictures. It is the direct sequel to 2018's Avengers: Infinity War, a sequel to 2012's Marvel's The Avengers and 2015's Avengers: Age of Ultron, and the 22nd film in the Marvel Cinematic Universe (MCU). In the film, the surviving members of the Avengers and their allies work to reverse the damage caused by Thanos in Infinity War.
It will be released in the theater on April 26. According to the TV teaser trailer released on April 11, we see Tony Stark give one heck of an Avengers pep talk to the team about the daunting tasks ahead: "You know your teams, you know your missions." He also reminds the gang there's no room for mistakes when fighting Thanos, as they won't get a do-over on this one. Captain America adds, "This is the fight of our lives."
Are you a fan of Avengers? Do you want to dress up in an Avengers costume to attend a cosplay convention or other special event requiring cosplay costume? If your answer is yes, you are at the right place. Ccosplay, a professional and reliable seller which specializes in a variety of cosplay costumes covering movie, anime, game and TV drama, offers all cosplay fans with high quality Avengers costumes for you to choose. All these costumes are made of good materials with superior durability.
Here are some of Avengers Costumes and you can buy it if you are interested in one of them.

Material : Nivea Black Leather Has No Bullets, Dark Gold Pearls Have A Bullet, High Elastic Skin Has A Bullet
Full Set Including : Coats, Trousers, Face Masks, Shoulder Pads, Shoulder Straps, Belts, Gloves, Hand Guards, Knee Pads, Shoes
Previous Price: $ 388.99
Current Price: $ 140.99
Buy Now: https://www.ccosplay.com/hawkeye-costume-avengers-endgame-clinton-barton-ronin-cosplay-costumes

Material : Roman Cloth Is Elastic, 8 Ang Canvas Has No Stretch, No Spandex Has Elasticity, Nivea Leather Has No Stretch, And Composite Leather Has No Stretch
Full Set Including : Jumpsuit, Vests, Gloves, Shoulder Straps, Belts, Leggings, Shoes
Previous Price: $ 368.88
Current Price: $ 165.00
Buy Now: https://www.ccosplay.com/captain-america-costumes-avengers-endgame-steve-rogers-cosplay-costumes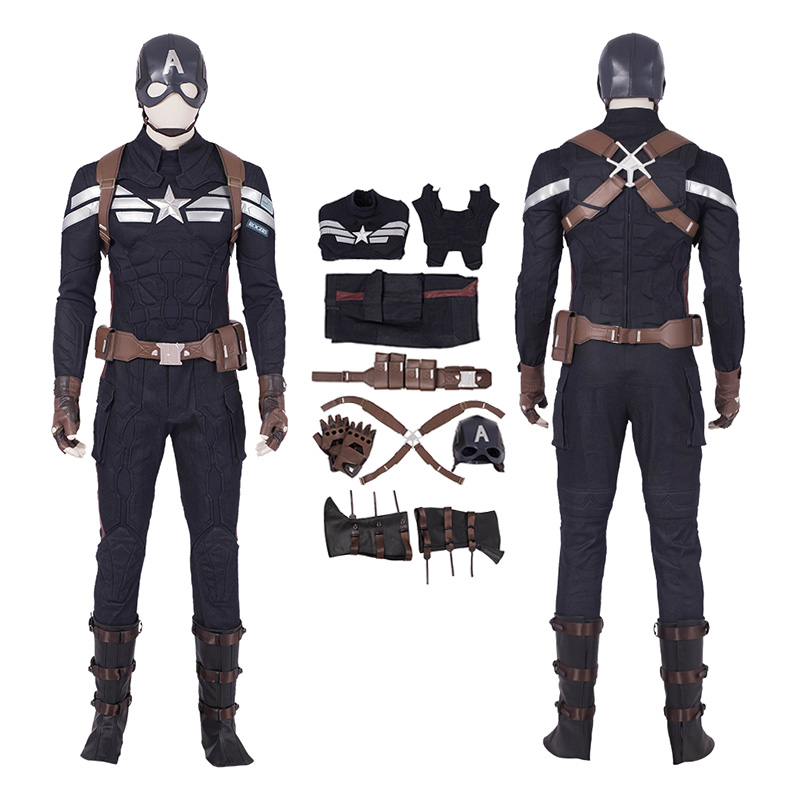 Material : Denim, Knitted Fabric, Black Thin Knitted Fabric, Synthetic Composite Leather, Artificial Double Layer Leather, Red PU Leather
Full Set Including : Tops, Pants, Helmets, Shoe Covers, Belts, Back Straps, Gloves
Previous Price: $ 368.88
Current Price: $ 240.00
Buy Now: https://www.ccosplay.com/steve-rogers-costumes-avengers-endgame-captain-america-steve-rogers-cosplay-costumes
You can find what you need and more at Ccosplay. New styles added on a weekly basis. All our products are at very competitive price. We also accept commission orders. Moreover, you can also get a discount code for all cosplay costumes from Ccosplay.
Discount name: All-20$
Discount code: all20
Discount: $ 20.0000
Duration time: March 22, 2019-April 22, 2019
All cosplay costumes will enjoy 20$ discount at Ccosplay. Please do not hesitate to buy if you are interested in some of the items or place an order from us. You can contact us at any time if you have any problems on buying cosplay costumes.